Back to Blogs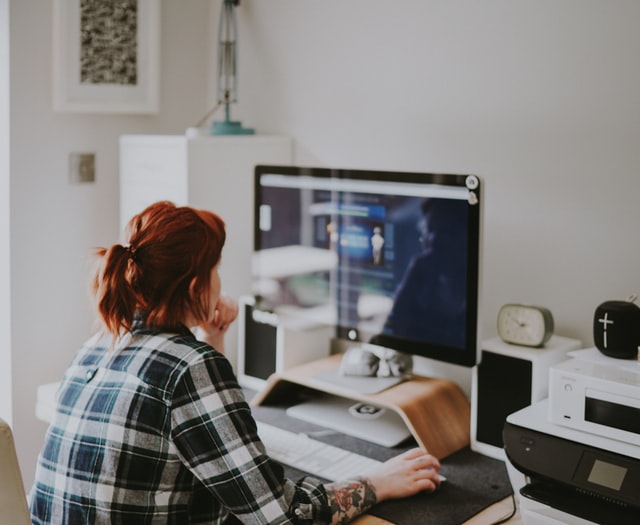 ​Tips for working from home: NSW office edition
Getting distracted by your dog? Not feeling as productive as you would be in the office? Missing work colleagues in real life? The contemporary work environment is all about working from home. These unprecedented times have dragged on longer than expected, and these days remote working is a necessity, rather than a luxury.
At 2XM Recruit, we have realised that continuous tips for working from home are more important than ever! Without your peers around, it can be hard to be motivated or productive. So, we have devised the best tips for working from home.
MAINTAIN REGULAR WORK HOURS
Working from home means that you can wake up five minutes before your start time, right? Wrong! In an ideal working from home situation, you would still maintain a regular routine. While you may be able to sneak in a few extra zzz's, you should allow yourself time to get ready and prepare for the day as if you were going into the office. It is important that you keep a proper sleep schedule while working from home, and save your binge-watching for the weekend.
PLAN YOUR DAY
Write yourself a list! While your co-workers are not available to tap you on the shoulder when work needs to be done, your notebook can. If you are unsure of your priorities, check in with your managers or supervisors to help you devise a list at the beginning of the day. Try to have your lunch break at the same time every day too – this will allow you to effectively split your day in two, meaning you can prioritise your tasks accordingly.
SCHEDULE BREAKS
If you do not take breaks, you will lose focus and concentration. While working through your lunch breaks may be necessary when days are super busy, it should not be something that you always do. Not taking breaks can also lead to further issues such as headaches, dizziness and a weak immune system! So, take your breaks, because it will make you more productive in the long run.
KEEP A DEDICATED OFFICE SPACE
In an ideal world, you would have a separate room at home that allows you to close the door and block out noise or distractions from other parts of the household. However, this may not always be the case! The biggest advice we have is to not work from your bedroom as this is a space you want to ideally keep separate from work. If you do have to, we recommend adding 'office elements' to the space: this includes a chair, a desk and maybe even a calendar. Try to replicate your office space as much as possible to drive productivity.
SOCIALISE (BE ACTIVE ON YOUR COMMUNICATION PLATFORMS WITH COLLEAGUES, FAMILY & FRIENDS)
Facial expressions and vocal tones are crucial. Nothing replaces a one-on-one video call. Sometimes directions and updates can be lost in translation through a messaging channel such as Slack and Skype for Business. When working from home, it is better to over communicate with your team so that they are aware of your progress. While this may take more time away from your billable work, in the long run, it will be better for your team and productivity. We also recommend calling friends and family over the weekend to avoid feeling isolated and lonely through lockdown.
STAY ACTIVE & LOOK AFTER YOUR MENTAL HEALTH
Everyone has a different understanding of what it means to be active. Whether it means going for a slow walk, or a fast run, we think it is important to try and stay active during lockdown. There are plenty of free resources online for group fitness activities. Alternatively, you could organise your own Zoom workout with friends and family who are excited to get on board!
We understand it can be hard not seeing your colleagues physically for daily activities, so the Black Dog Institute has created a checklist and webinar series to support mental health while working from home during this time. We recommend that you check it out!
What 2XM have done for their staff
At 2XM, we have taken some other initiatives to make our employees feel better about working from home. We have undertaken a quiz with our staff, and we have participated in a Who Wants to be a Millionaire competition during these unprecedented times. For those who enjoy mindful meditation, we engaged a yoga teacher who has given complimentary lunch time sessions to support the mental and physical health of our staff through this period. We have also given everyone a 'no questions asked' pass for our employees to go and have their COVID-19 vaccine, regardless of the time during the week. We want to make sure that if our employees want the vaccine, work does not prevent them from doing this.
At 2XM Recruit, we would love to hear about how or what your workplace is doing to combat the working from home monotony. Let us know how your team has tackled working from home on our social media accounts!